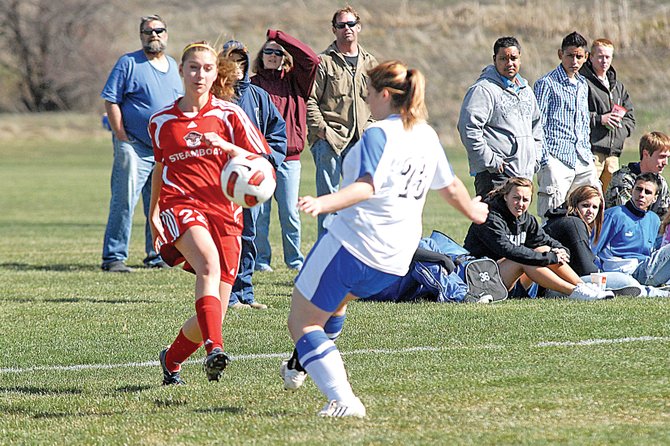 Steamboat Springs High School's Cassidy Fox faces off against a Moffat County High School opponent Wednesday in Craig. The Sailors won, 2-0.
Stories this photo appears in:
Sailors sweep season series against Bulldogs with win
Steamboat Springs High School faced off with its league rival at Loudy-Simpson Park in Craig on Wednesday, winning 2-0. Steamboat ends its regular season on the road with games in Delta today and Palisade on Friday.