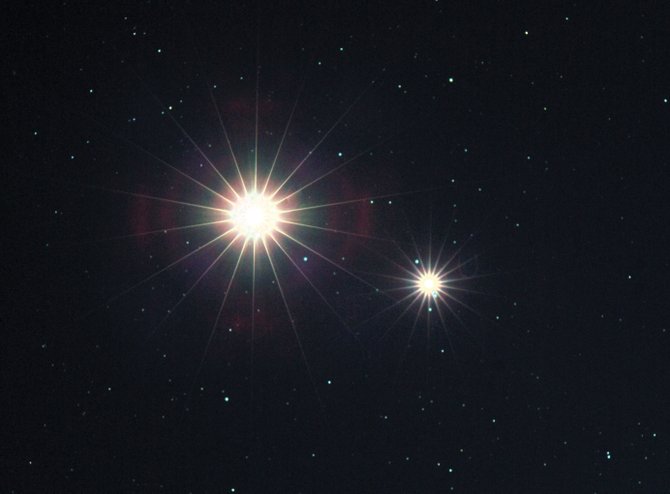 When the two brightest planets pass each other in the night, the result can be spectacular. Seen here during their close conjunction Nov. 4, 2004, Venus (the brighter planet) and Jupiter flare brightly in the lens of the camera, creating their striking rayed appearance. The close conjunction of these same two planets on the morning of May 11 won't be seen in a totally darkened sky, but should be breathtaking nonetheless.
Stories this photo appears in:

Venus, Jupiter, Mars and Mercury will appear to come near each other
During May, our predawn sky will be buzzing with activity as the planets Mercury, Venus, Mars and Jupiter huddle together and glide past each other in apparent near collisions. The chance to see several bright planets in such a tight grouping is a remarkable sight and one that you will not soon forget.