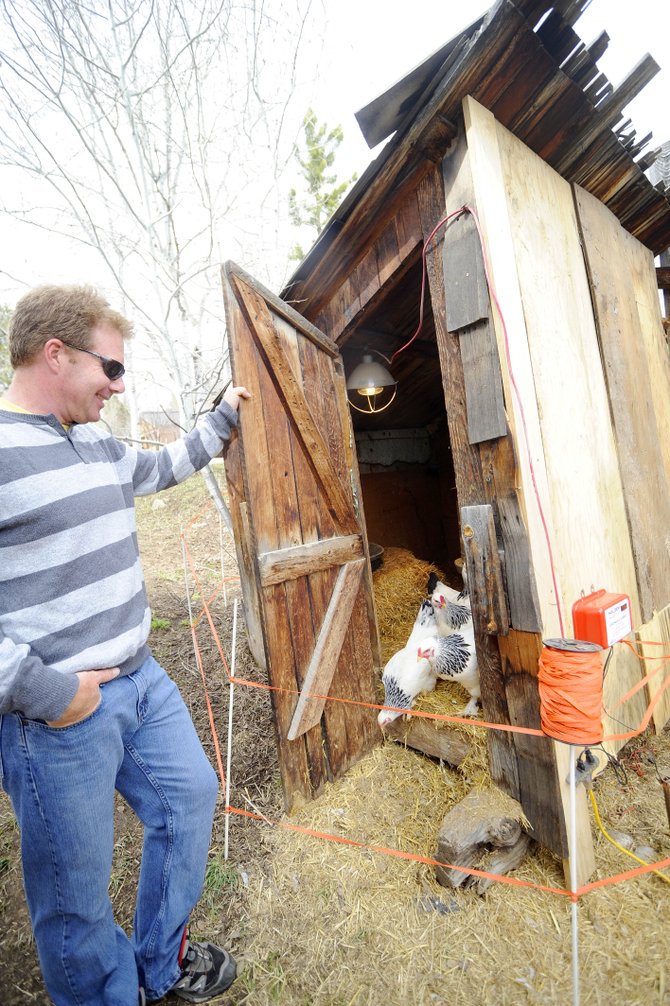 Cedar Beauregard's visits chickens cooped up across the street from his house at a home Peter Kenney rents. Last week a bear forced his way into the coop, killed a chicken and injured another one.
Stories this photo appears in:
'Great big bear that's hungry' chows down at downtown properties
A downtown bear apparently has a fancy for poultry and has gone to destructive lengths to get it. Peter Kenney rents a home near Soda Creek Elementary School and was awoken early Thursday to the shocking sound coming from an electric fence surrounding his chicken coop.