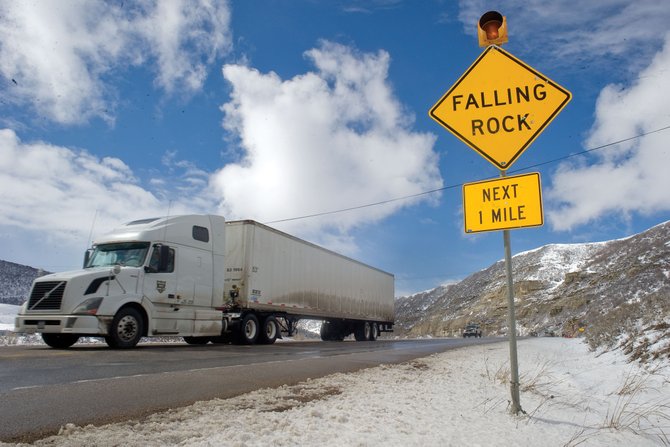 A sign warns drivers entering a canyon east of Hayden to watch for falling rocks. A rockslide in the canyon closed U.S. Highway 40 for two hours Monday.
Stories this photo appears in:

Agency hopes to get funding for netting, fencing
Colorado Department of Transportation officials are moving forward with plans to make the Mount Harris area of U.S. Highway 40 between Steamboat Springs and Hayden safer for drivers. An official said the project could cost $1 million.
March 30, 2011 12:37 a.m.