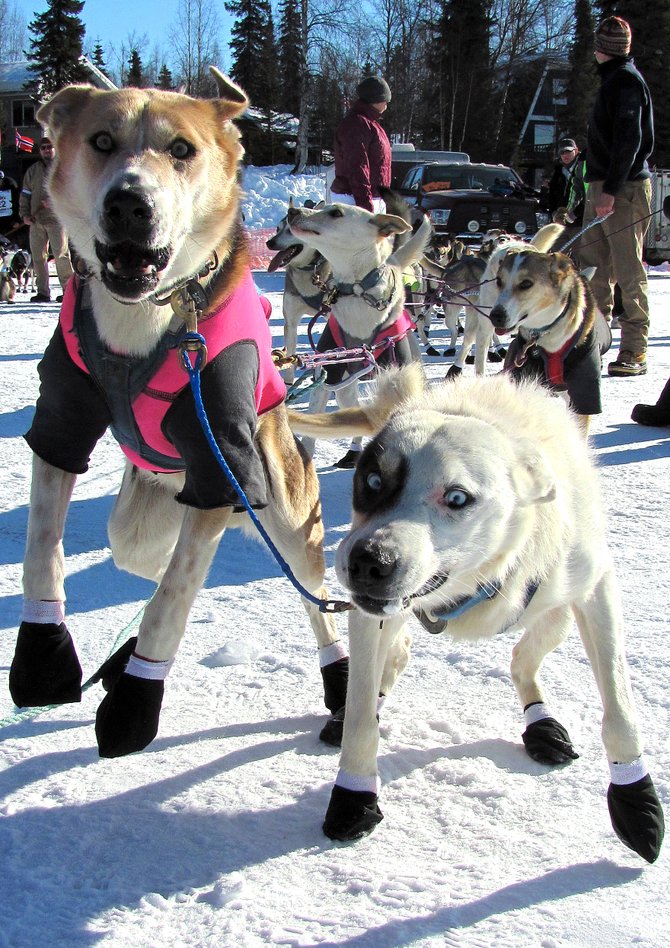 Hook, left, and Scrat prepare for a run. Hook was later dropped from the race with a sore shoulder. Scrat was one of the top performers from Double T Kennel, which Tom Thurston runs with his wife, Tami. Scrat led much of the way to Nome.
Stories this photo appears in:

Oak Creek musher Tom Thurston finished the 1,150-mile Iditarod Trail Sled Dog Race for the second time in three years. He called it a good year. He applied lessons from his previous races — he finished in 2009 and made it about halfway in 2010 — and was better than he's ever been.