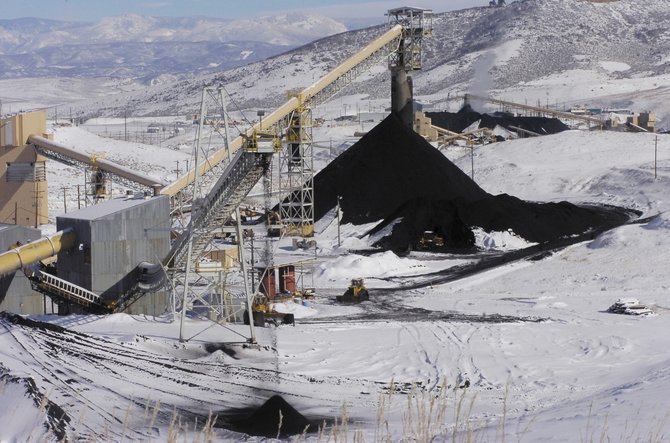 Peabody Energy's Foidel Creek Mine in western Routt County is the most productive coal mine in the state in terms of annual tonnage. Last year, the mine produced 7.7 million tons of coal.
Stories this photo appears in:

The number of miners at Twentymile Coal Co. decreased by more than 50 in 2010, reflecting a coal industry that some say is facing shrinking demand and increased regulatory challenges. A report by the Colorado Division of Reclamation, Mining and Safety states that Twentymile Coal Co. saw a decrease from 484 miners in January 2010 to 432 miners by December.