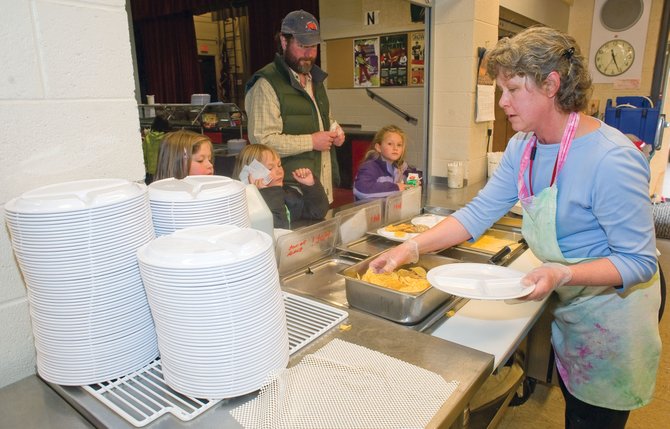 Mary Kelley dishes out food at the Strawberry Park Elementary School cafeteria. The school has shifted to using reusable plastic plates instead of Styrofoam plates that were thrown away. It's just one of the many efforts the school has implemented this year as part of programs aimed at sustainability.
Stories this photo appears in:

Good habits becoming 2nd nature at Steamboat schools
A series of sustainability-minded efforts at Steamboat Springs School District schools are yielding significant results. At Strawberry Park Elementary School, one change has resulted in the school reducing its lunch waste by about 70 percent, said Sarah Jones, chairwoman of the Yampa Valley Sustainability Council's Sustainable Schools program.