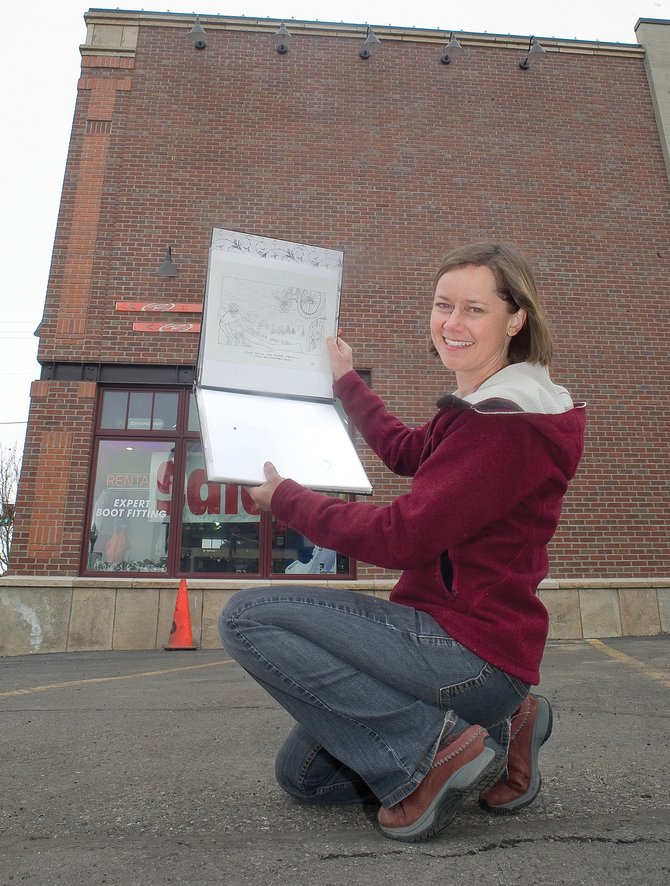 Local artist Chula Beauregard is hoping to get started this summer on a 12-by-20 foot mural depicting the Steamboat Springs cycling culture. The mural will appear on the side of the Steamboat Ski & Bike Kare building on Lincoln Avenue.
Stories this photo appears in:

For Chula Beauregard, cycling represents more than physical and environmental health. It also represents the health of a community. It's that sense of social connection she hopes will resonate throughout the community when she paints a large cycling-themed mural high on the east-facing brick wall of Steamboat Ski & Bike Kare.