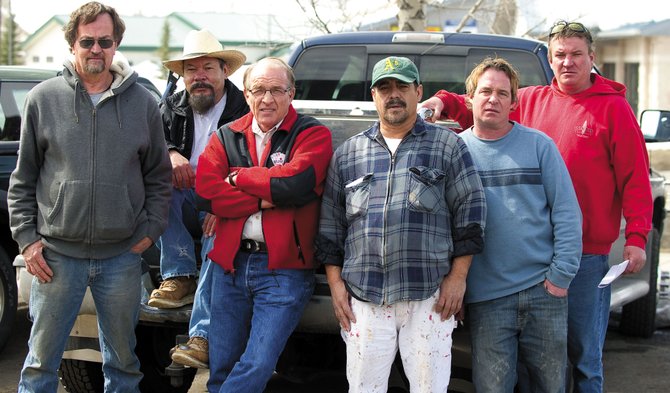 Workers considering legal action against ownership of Kyteler's Irish Pub, which they say owes them for work since January, include, from left, carpenter Gary Wall; mason Miguel Diaz Martinez; Steve Weinland, of Aces High Services; painter Marcelo Flores-Yanez; former bar manager Mark Ferro; and carpenter Chris O'Konski.
Stories this photo appears in:

Contractors, subs say paychecks 2 months overdue from Kyteler's
At least 15 workers involved with construction of Kyteler's Irish Pub in Steamboat are seeking legal help to secure owed money that could total more than $150,000, according to a local attorney. The tense labor situation has intensified during the past couple of weeks.