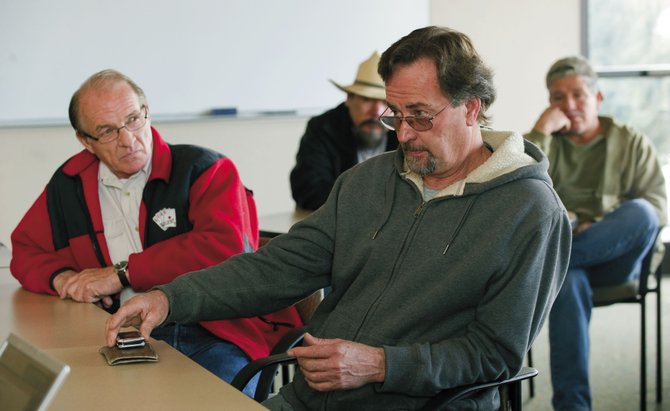 Construction worker Gary Wall talks Monday about legal help he's seeking along with at least 14 other workers from the Kyteler's Irish Pub site. At left is Steve Weinland, of Aces High Services. Workers say they are owed for labor since January. Many walked off the site earlier this month. Attorney Ralph Cantafio said Kyteler's could owe a total of more than $150,000 to people involved with the pub and restaurant's renovations.
Stories this photo appears in:

Contractors, subs say paychecks 2 months overdue from Kyteler's
At least 15 workers involved with construction of Kyteler's Irish Pub in Steamboat are seeking legal help to secure owed money that could total more than $150,000, according to a local attorney. The tense labor situation has intensified during the past couple of weeks.