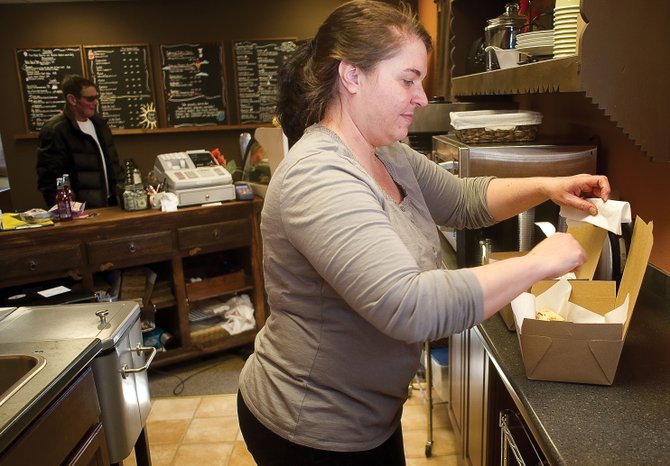 Owner Tasha Compos waits on Gene Davis at Spill the Beans on Monday afternoon. The coffee cafe is moving from it's current location to 427 Oak St. were it will be called MountainBrew.
Stories this photo appears in:

Spill the Beans expands space, changes name to MountainBrew
A 13th Street espresso cafe is moving downtown this spring, with plans to expand its menu and space under a new name and logo. Spill the Beans co-owners Al and Tasha Compos said Monday that April 1 likely is their last day of business on Steamboat Springs' west side.