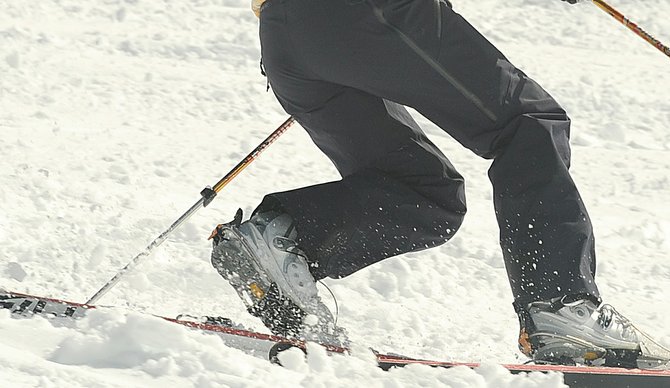 Cara Marrs pulls off a perfect Telemark turn Friday at Steamboat Ski Area. Marrs said one of the hardest parts for those transitioning from Alpine skiing is keeping the downhill knee (the right knee here) bent.
Stories this photo appears in:

Best advice for Telemark lessons: Grit those teeth
I asked everyone I could for advice, from 11-year-olds to locals who have been skiing Steamboat Springs' slopes for more than three times that lifespan. Steamboat Telemarks, and after three years of writing about it, I decided it was time to try it for myself.