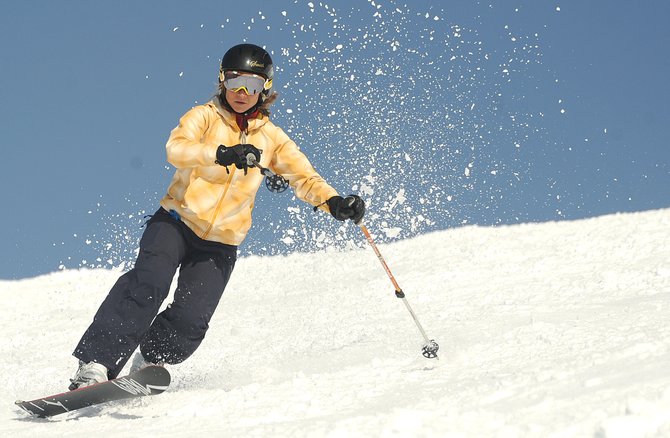 Cara Marrs shows how it's done Friday during a Telemark ski lesson at Steamboat Ski Area. She's been Telemarking since she moved to Steamboat in 1997 and has helped coach the all-mountain Telemark program with the Steamboat Springs Winter Sports Club since 2003.
Stories this photo appears in:

Best advice for Telemark lessons: Grit those teeth
I asked everyone I could for advice, from 11-year-olds to locals who have been skiing Steamboat Springs' slopes for more than three times that lifespan. Steamboat Telemarks, and after three years of writing about it, I decided it was time to try it for myself.