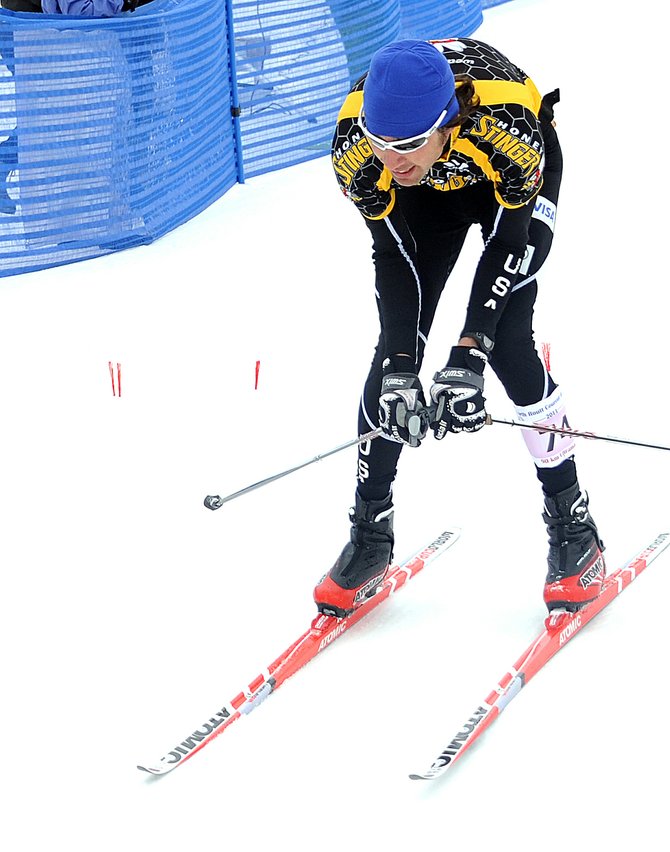 Tough conditions, including a fierce headwind at the finish line, brought Johnny Spillane and all the best skiers in the North Routt Coureur des Bois to their knees on Saturday. Spillane still managed to easily win the 90-kilometer division.
Stories this photo appears in:

There were Olympians and surprise champions, great college skiers and superb locals. There was a Norwegian from Utah, a rower from Oklahoma and a New Yorker whose training regimen was built largely around ultimate Frisbee. They and the more than 200 other racers who finished Saturday's marathon of a Nordic ski race, the seventh annual North Routt Coureur des Bois, were the champions.
March 19, 2011 11:19 p.m.