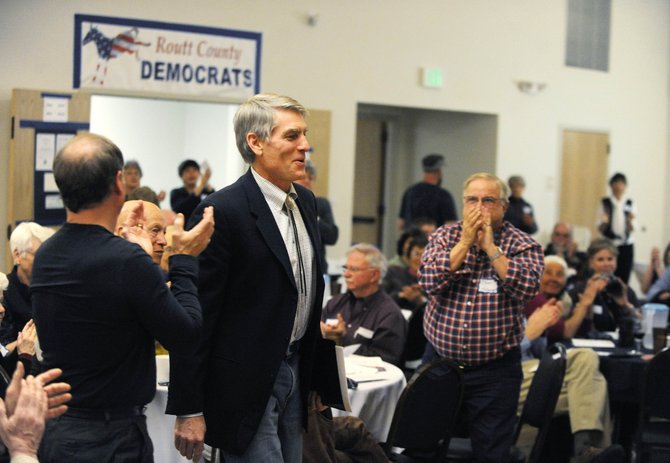 U.S. Sen. Mark Udall is introduced during the Routt County Democratic Party's annual Jefferson-Jackson Dinner on Saturday at Steamboat Springs Community Center.
Stories this photo appears in:

Senator attends Jefferson-Jackson Dinner fundraiser Saturday evening
U.S. Sen. Mark Udall took to the podium in front of about 80 Routt County Democrats on Saturday evening with a solemn and carefully optimistic tone toward America's tough road ahead. As the keynote speaker for the annual Jefferson-Jackson Dinner fundraiser, Udall focused on the accomplishments and remaining obstacles of the U.S. Congress.