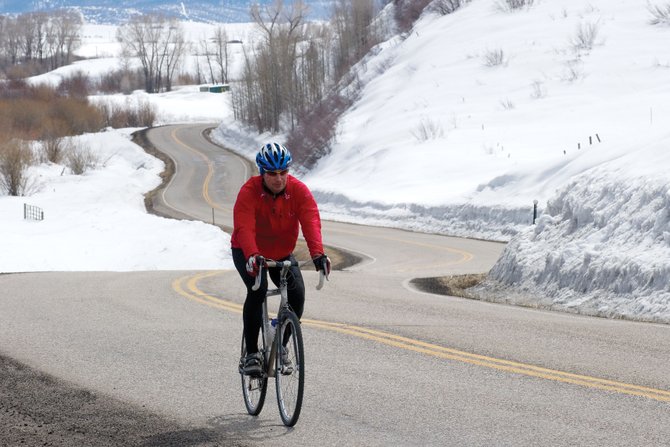 Steamboat Springs resident David Epperson rides his bike along Routt County Road 14 on Monday afternoon. He said the melting snow and warmer temperatures have allowed him to get out on his road bike.
Stories this photo appears in:

Steamboat Springs has arrived at that magical time of year that we'll call crossover season, for lack of an official term. Crossover season is noteworthy for the opportunity to pursue winter and summer sports all in one day.