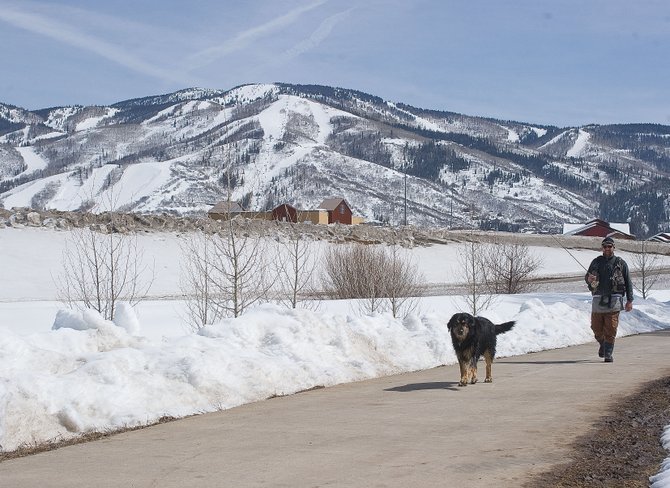 Dave Demos and his dog max walk along the Yampa River Core Trail on Monday afternoon. The warm, spring-like weather is a welcome sight for many locals eager to get back outside to enjoy the many activities Steamboat Springs has to offer.
Stories this photo appears in:

Steamboat Springs has arrived at that magical time of year that we'll call crossover season, for lack of an official term. Crossover season is noteworthy for the opportunity to pursue winter and summer sports all in one day.