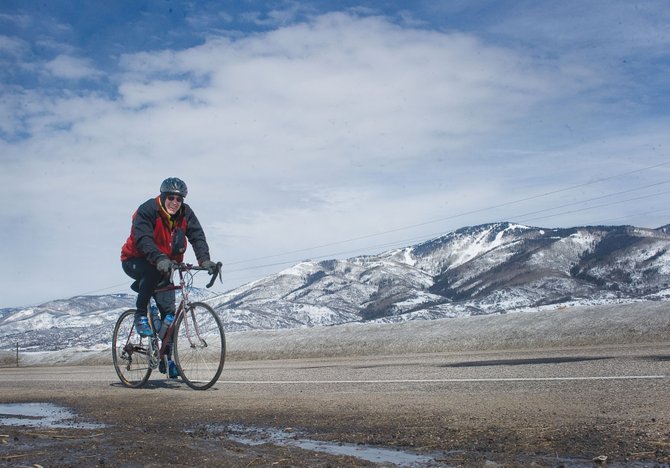 Chuck Dunagin, 63, says he likes to get a jump on the cycling season in spring. Monday's warm weather offered him the perfect opportunity to log a few miles on Colorado Highway 131 just outside of Steamboat Springs.
Stories this photo appears in:

Steamboat Springs has arrived at that magical time of year that we'll call crossover season, for lack of an official term. Crossover season is noteworthy for the opportunity to pursue winter and summer sports all in one day.