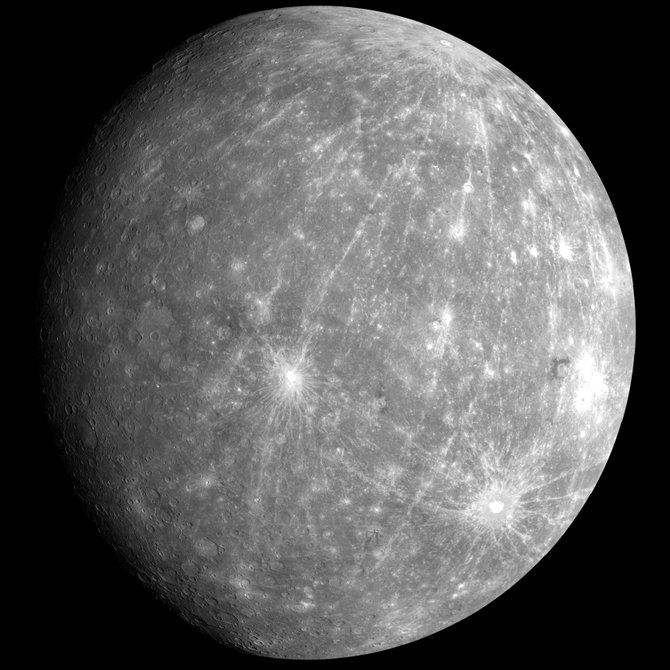 NASA's Messenger spacecraft took this parting shot of the planet Mercury after its close flyby in September 2009. When it passes Mercury again this Thursday, it will slow down and drop into orbit. From there, it will completely map the surface of this mysterious planet.
Stories this photo appears in:

Spacecraft could solve long-standing mysteries about planet
The Messenger spacecraft is about to become the first craft ever to orbit Mercury. Launched from Earth Aug. 3, 2004, Messenger has been looping around Earth and Venus in an epic game of celestial billiards for the past six years in order to nudge Messenger toward its target.