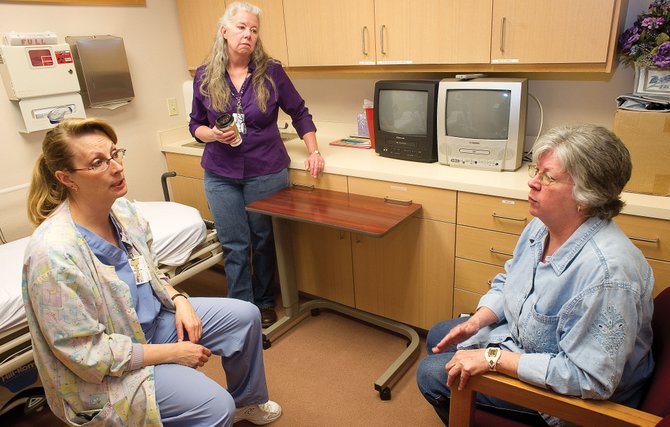 Mary Bea Neu, from right, and her sister, Beth Gilchrist, talk with registered nurse Tina Livingston during a visit to Yampa Valley Medical Center on Friday afternoon. Neu said she regrets putting off getting a colonoscopy but is staying positive about her prognosis.
Stories this photo appears in:

Mary Bea Neu, of Craig, was just finishing her fifth round of chemotherapy Friday and she had something important to say. "If I had gone in for a colon scope six years ago, I wouldn't have cancer," Neu said. "That's what I want to say. Don't delay. I believe in positive energy." March is Colorectal Cancer Awareness Month, and Yampa Valley Medical Center is putting special emphasis on the disease because in many cases it is preventable.