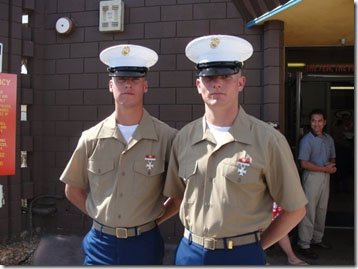 2009 Steamboat Springs High School graduates and Marine lance corporals Nathan Greenwall, left, and Oren Pierce, posed upon graduation from basic training.
Stories this photo appears in:

Local marines, Lance Cpl. Nathan Greenwall and Lance Cpl. Oren Pierce, were high schools friends who enlisted their senior year and continue to serve today.