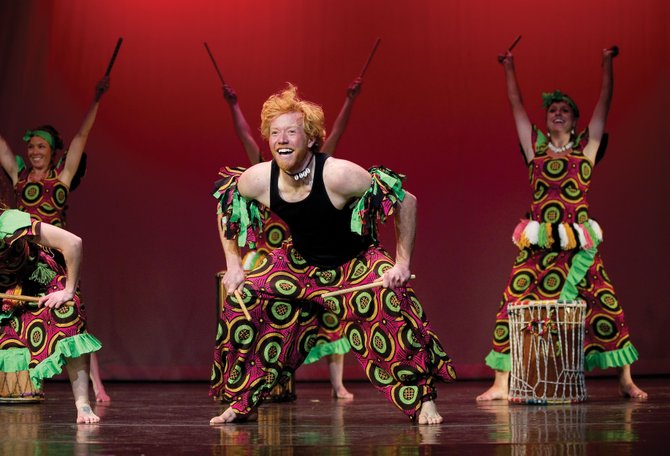 Roddy Beall dances to African beats during a dress rehearsal of Montage in Motion, Steamboat Dance Theatre's annual concert, on Monday. A two-hour show opens at 7 p.m. Thursday at Steamboat Springs High School.
Stories this photo appears in:

In her second year as Steamboat Dance Theatre director, Tiana Buschmann is not afraid to compare this year's production with last year's. With 18 pieces, more than 130 dancers and a central theme of Montage in Motion, Buschmann said this year's version, the 39th annual, would be much better.