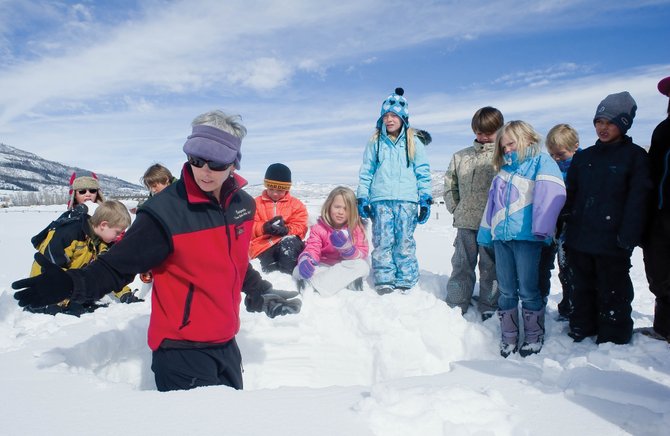 Yampatika Naturalist Karen Vail explains how living things survive under the snow during winter to Susan Ogden's second-grade class Wednesday morning at Legacy Ranch. Ogden's class was visiting from Strawberry Park Elementary School as part of a pilot program, which is designed to enhance what students learn in class.
Stories this photo appears in:

Yampatika environmental literacy program aims to expand learning
Yampatika naturalist Kar­­­en Vail instructed a group of second-graders about animal habitats from a 4-foot-deep hole in the snow Wednesday morning. It was a simple exercise, but one that illustrated how Yampatika's environmental literacy pilot program is educating local students.