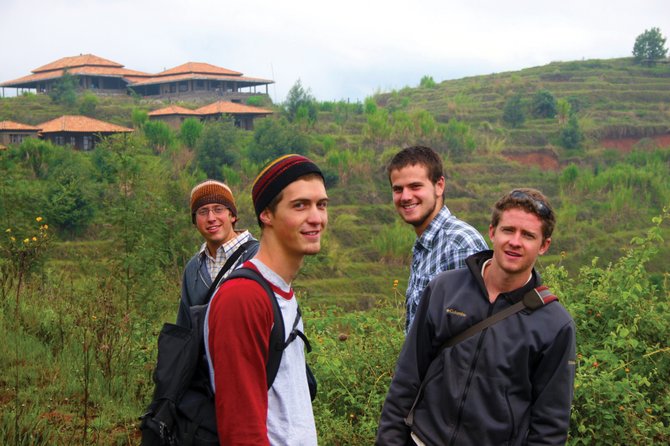 Four men from Colorado set out for Africa to save the world. The documentary "Mzungu," directed by local filmographer Shane Gilbert, follows them on the journey that led to discoveries about their own lives and the world they live in. A free public screening of the film is at 6:30 p.m. today at Library Hall in Bud Werner Memorial Library.
Stories this photo appears in:

Back in Steamboat by popular demand, this award-winning documentary, "Mzungu," by local filmmaker Shane Gilbert explores the journey of four Coloradans who set out for Uganda to "save the world," and instead, unite a community to work together for authentic, meaningful change, while also changing themselves forever.