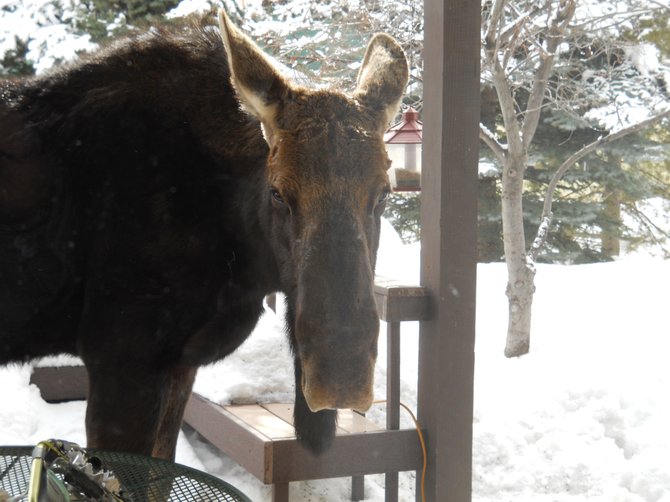 A moose looks into a Steamboat Springs home in February.
Stories this photo appears in:
The season's heavy snowfall has coaxed more wildlife into Steamboat Springs city limits, making incidents — like one Sunday where a 91-year-old man was trying to feed a moose apple slices out of his hand — more common. It also has wildlife officials concerned about the interaction between humans and animals. "It's not a petting zoo out there," a DOW official said.