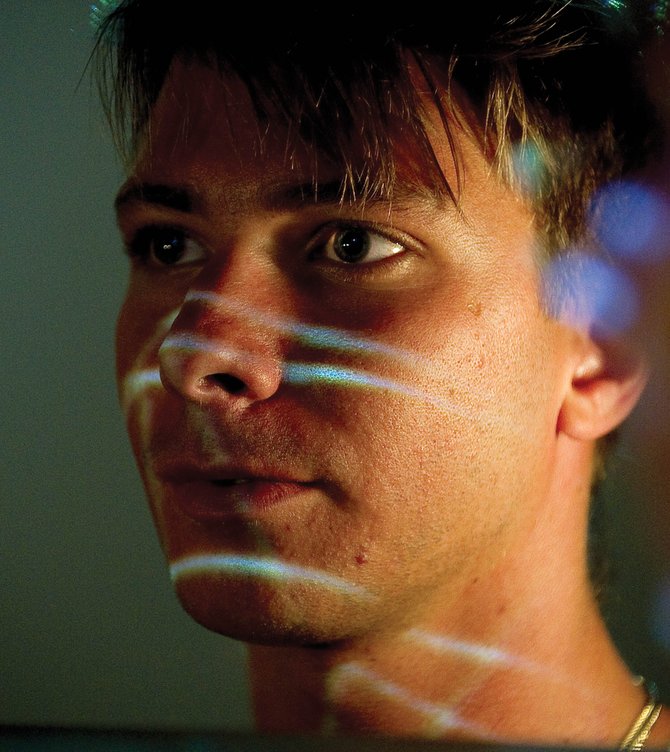 Post-modern installation artist Park Myers, Arts Council program manager, is reflected in a mirror that is a part of an installation work he calls "Dimensional Re-Cognition." The piece will be one of four works on display this month at K. Saari Gallery.
Stories this photo appears in:

Myers art will be on display at K. Saari Gallery this month
With four pieces of conceptual art, including a display that illustrates the fourth dimension, Park Myers' show INTER_, will be displayed as a project room in the back of K. Saari Gallery this month.