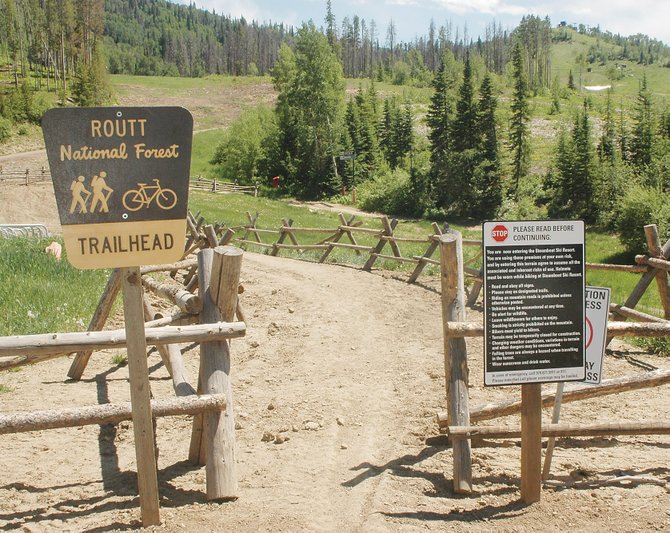 The Why Not ski trail is the designated hiking route to the top of the gondola this summer while repairs to the Thunderhead Trail are pending after a spring mud slide.
Stories this photo appears in:

The Thunderhead hiking trail to the top of the gondola has long been one of the best routes in the valley that is most overlooked by resident hikers. Judy and I took advantage of opening day for hiking and biking trails at the ski area last weekend to get some miles on our hiking legs, and we made it as far as Twister.