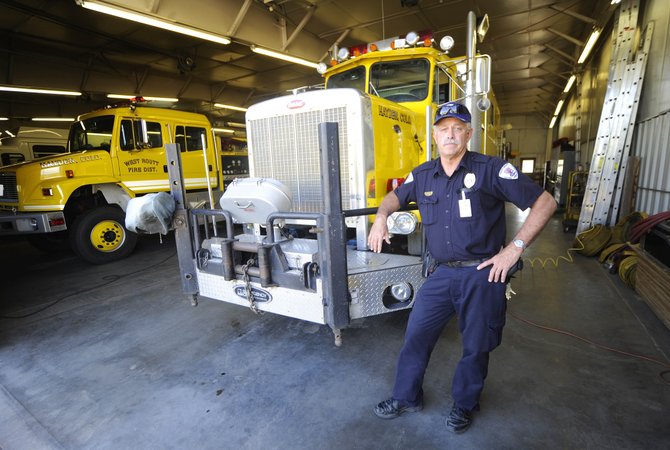 West Routt Fire Protection District Chief Bryan Rickman and members of his board are considering asking voters whether they would support a tax increase to shore up the department.
Stories this photo appears in:
District considers asking voters for mill levy increase to fund improvements, staffing
Officials in West Routt County say the cost of fire protection is going to rise, and it's up to residents to decide whether they want to pay more to the fire department or insurance companies. To address staffing and equipment needs, the West Routt Fire Protection District is considering asking voters in November to increase the tax.