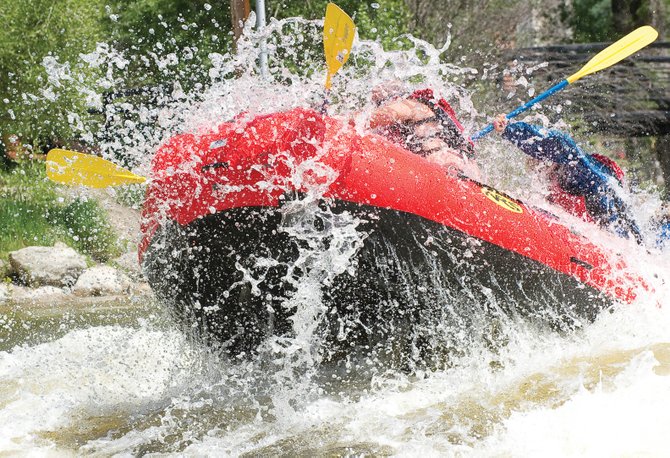 Rafters Jon Doudny, front, and Mary Zius get a face full of water after hitting Charlie's Hole in downtown Steamboat Springs while on a raft trip with Backdoor Sports.
Stories this photo appears in:

Delayed runoff makes Yampa a late-season roller coaster
For Bucking Rainbow, high water into late June is a blessing. The extended season led to requests by local companies to extend the commercial rafting window as dictated by the city's Parks, Open Spaces and Recreational Services Department. The opportunity to use city put-ins and takeouts usually expires July 6.