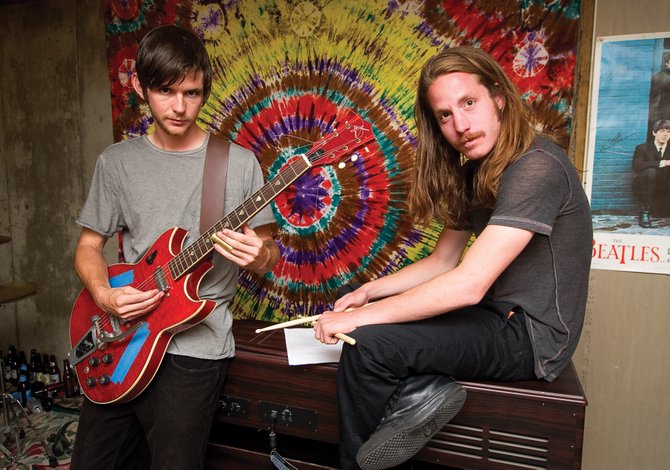 Guitarist Ryan Magner and drummer Mike Argeroplos combine their talents to form the Mountain Devils. The blues duo will take the stage at Old Town Pub on Monday evening.
Stories this photo appears in:

Mike Argeroplos and Ryan Magner have to play music. Even if it means cutting their snowboarding days short to save some energy to play after work. "If I don't play music, I feel like I'm doing nothing with my life," said Magner.