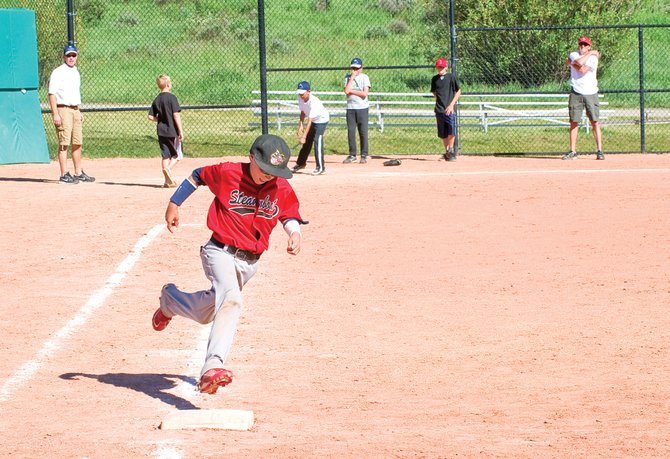 Payton McElhinney works on his base-running skills at the field at Steamboat Springs Middle School on Wednesday evening during a practice for the 11-and-under baseball team from Steamboat Springs that will play in this weekend's Triple Crown baseball tournament.
Stories this photo appears in:

The popping of hand to leather and the ping of ball to aluminum bat. Is there a better sign that summer is here? For a dozen or so players on the 11-and-younger Steamboat Storm baseball team, there certainly isn't.