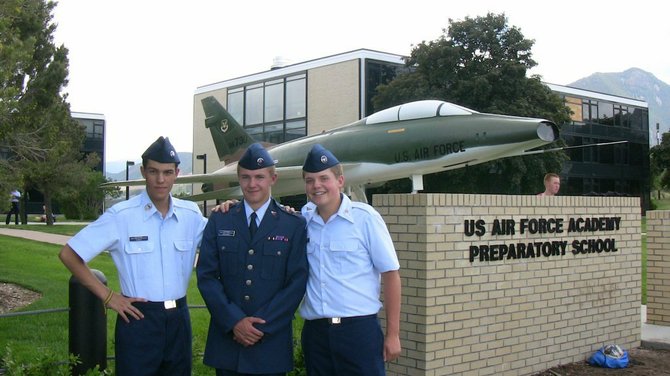 Steamboat Cadet Commander Chief Master Sergeant Noah Gibbs and Senior Airman Garrett Pohlman pose with Wing Honor Cadet Airman 1st Class Joshua Heald after a week at the Civil Air Patrol Colorado Wing Encampment. Cadet Heald received the award of Wing Honor Cadet, the highest award a basic cadet can earn at encampment.
Stories this photo appears in:
C/A1C Airman 1st Class Joshua Heald, of Steamboat Springs, was selected by command staff as wing honor cadet at the Colorado Wing Civil Air Patrol encampment Saturday at the Air Force Academy Prep School in Colorado Springs. Heald was chosen from more than 150 cadets from Colorado and surrounding states who attended the encampment, according to a news release. This is the highest honor a basic cadet can achieve at encampment.