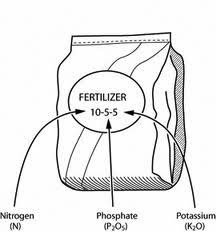 The fertilizer label will show three numbers indicating the percentages of nitrogen, phosphorus and potassium.
Stories this photo appears in:
You might not need as much fertilizer as you think
Should we fertilize our garden plants, and if so, when and how? If your soil has been well-tended by the addition of compost and mulches, there may be no need for supplemental fertilizer. A soil test is the best way to determine the fertility of your garden soil.