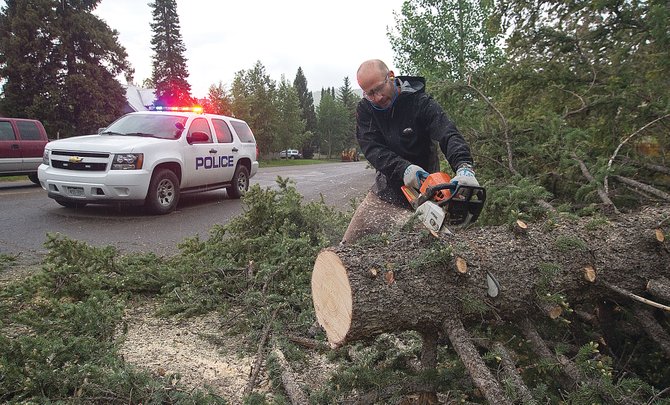 Scott Howland uses a chain saw to help his neighbor clean up a tree that fell into the intersection of Seventh and Laurel streets Thursday afternoon. The tree was knocked down by high winds that accompanied a thunderstorm in the area.
Stories this photo appears in:

Downed power lines, fallen trees lead to outages across Routt County on Wednesday
A powerful storm that blew through Routt County on Wednesday night left Yampa Valley Electric Association crews busy Thursday morning. Similar storms could blow through Steamboat Springs over the next couple of days.