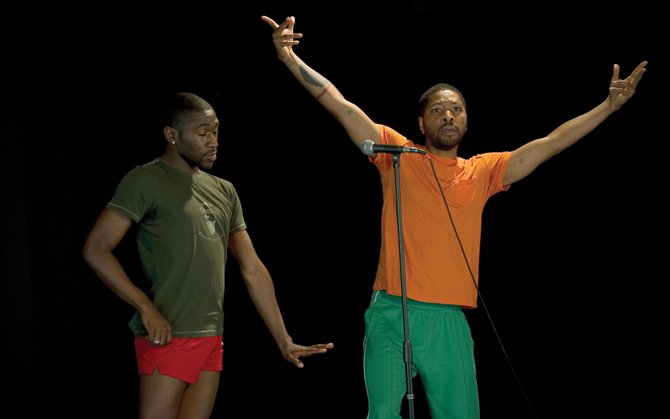 Performers Kyle Abraham, right, and Chalvar Monteiro rehearse their roles for this year's New Works Festival at the Perry-Mansfield Performing Arts School and Camp. Abraham is choreographing three pieces, which are a mix of contemporary and hip-hop dance. The performances begin at 8 p.m. Friday night at the Main Studio on the Perry-Mansfield campus.
Stories this photo appears in:

At the 14th annual New Works Festival, Octavio Soli and three other playwrights had the "gift" of a week at Perry-Mansfield to work through new plays and dances that might be seen around the country in coming years in full production. This weekend, audiences will have the chance to watch staged readings of the four plays as well a dance program.