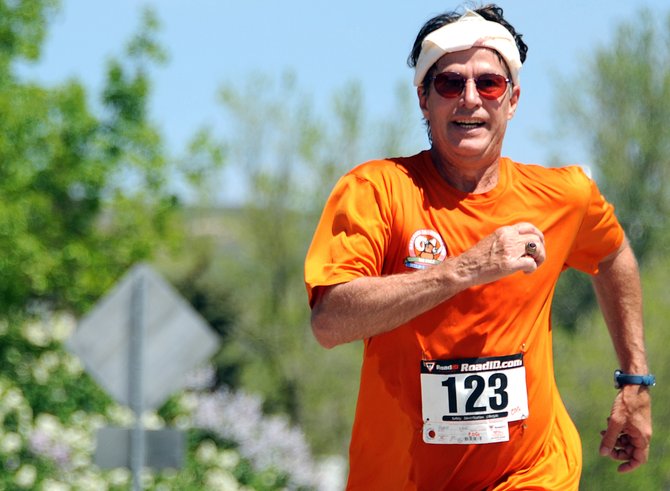 Steamboat Springs runner Don Platt charges toward the finish line of Saturday's Cog Run in Hayden. The first run was in 1979. Platt has run in 24 of those 33 races, and did so again Saturday, beating the 8.4-mile course in 1 hour, 19 minutes and 49 seconds.
Stories this photo appears in:

More than 70 participate in Cog, 10K, 5K
More than 70 runners participated in three Saturday races, the runners swarming out of town on a hilly course, and 28 firing up the Cog Road in the signature 8.4-mile test. Nick Sunseri proved the class of the men's field, winning his second Running Series event in as many weeks. Hannah Williams won the women's race in 1:04:51.