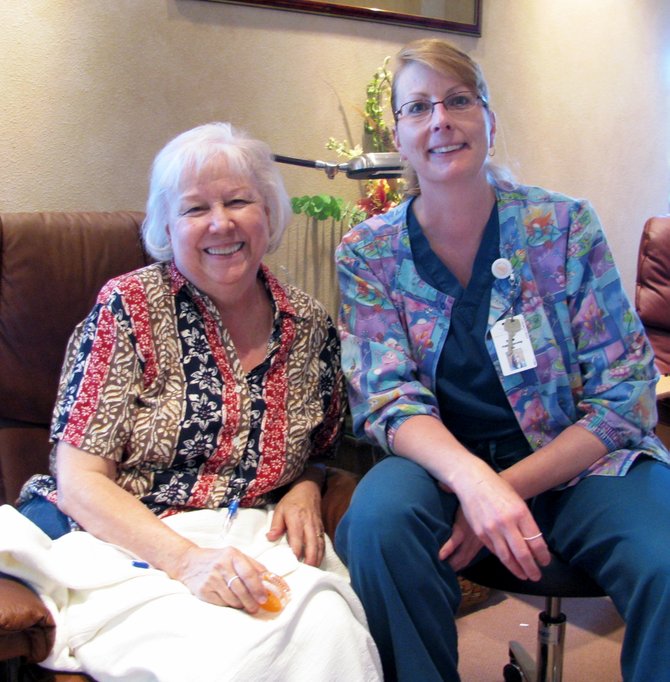 Cancer survivor Jane Sacher and nurse Tina Livingston smile during an infusion treatment.
Stories this photo appears in:

Cancer is a thief. It robs its victims of their health, their hair and, more often than not, the contents of their stomach after a chemotherapy treatment. Despite cancer's best attempts to destroy, it inadvertently unleashes something beautiful.