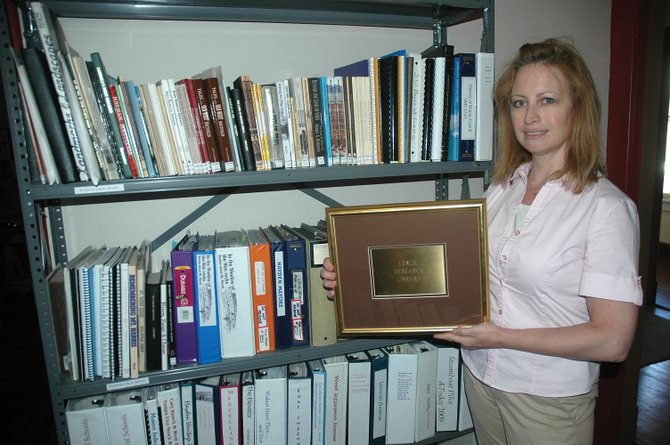 The Hayden Heritage Center is dedicating its research library in honor of Hayden historian Jan Leslie, who died last year, and her family. Museum curator Laurel Watson stands next to what she called "Jan's collection," notebooks filled with newspaper clippings that document Hayden's history.
Stories this photo appears in:

Leslies honored for years and generations of work
Jan Leslie spent a lot of time in the research library at Hayden Heritage Center. It's only fitting that it be named to honor her and the Leslie family's contribution to the Hayden museum. The Leslie Research Library will be dedicated during a ceremony Saturday at the museum.