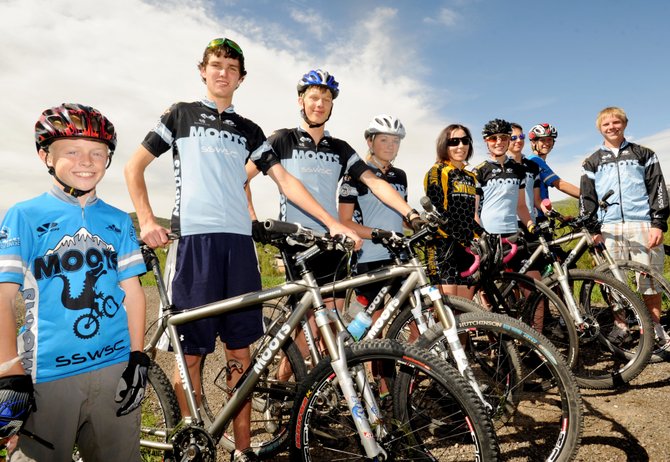 The Steamboat Springs Winter Sports Club's cycling membership has skyrocketed in the last few years and now the club sends it's top bike athletes to competitions around the state and region. Tammy Jacques, center in yellow, and her husband, Rishi Grewal, began coaching the most competitive athletes this spring.
Stories this photo appears in:

Winter Sports Club program has grown more than tenfold since inception
When Ben Clark became the Winter Sports Club cycling program director in 2006, the landscape of the program was bare. The numbers weren't great, and there wasn't much direction. There were 12 members on the team. But five short years later, those 12 members have morphed to more than 150.