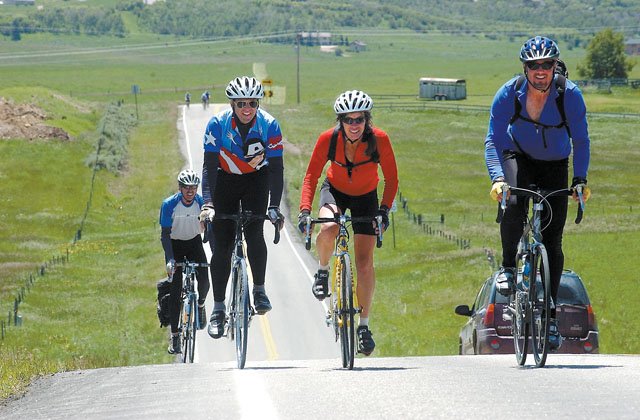 The Ride the Rockies event returns to Steamboat Springs this year and takes place from Saturday to June 17. The ride takes cyclists through Colorado and will feature 22,000 feet of vertical gain and more than 400 miles of riding.
Stories this photo appears in:

When Bridget Ross saw Ride the Rockies roll through Steamboat Springs in 2007, the thought hit her. "When it did come through a couple years ago, when the girls were much younger, I wanted to participate in it with my children," Ross said. "I thought it would be a fond memory." Ross will get her chance this year.