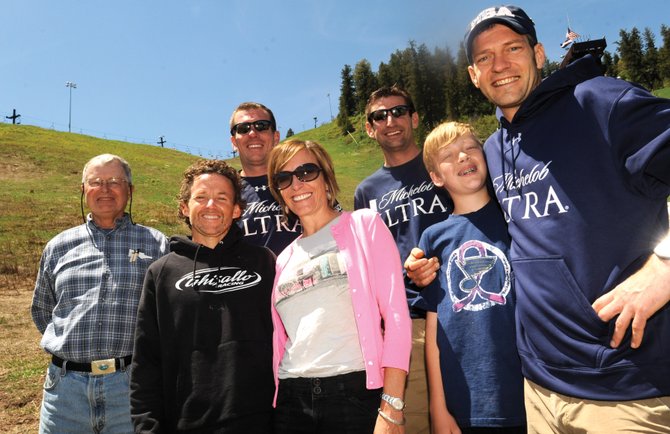 The Michelob Ultra Runners, a group of highly competitive friends from St. Louis, have been logging top finishes in the Steamboat Marathon and have made Steamboat a year-in, year-out stop. Brody Summerfield, left, owns a home in Steamboat and puts the crew up every June for the race. They are, from left: Summerfield, Tom Whalen, Matt Raterman, Janet Whalen, Curt Schneider, Clayton Pokorny and David Pokorny.
Stories this photo appears in:

Routt County running keeps Missourians coming back
They've run in races big and small, long and extremely long, in marathons from Boston to San Francisco and ultramarathons in the mountains and the desert. With a name like the Michelob Ultra Runners, they sound like an elite squad of uber runners. And they are, a St. Louis-based pack of friends and competitors, athletes extreme.