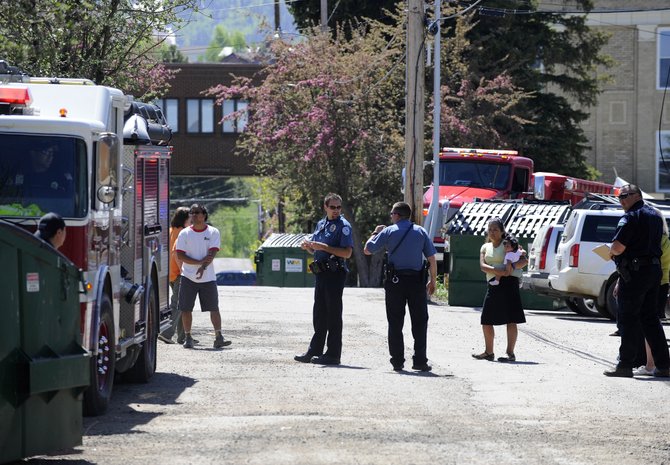 Police investigate the area where a 15-month-old boy was pulled out of Butcherknife Creek in downtown Steamboat Springs. Police believe the boy fell in the creek about 400 feet upstream.
Stories this photo appears in:
15-month-old taken to Denver after fall into Butcherknife Creek
A 15-month-old child who fell into Butcherknife Creek on Saturday morning is in critical condition at The Children's Hospital in Denver, police say. It appears that the child fell into the creek near the alley between Oak and Pine streets and between Sixth and Seventh streets.