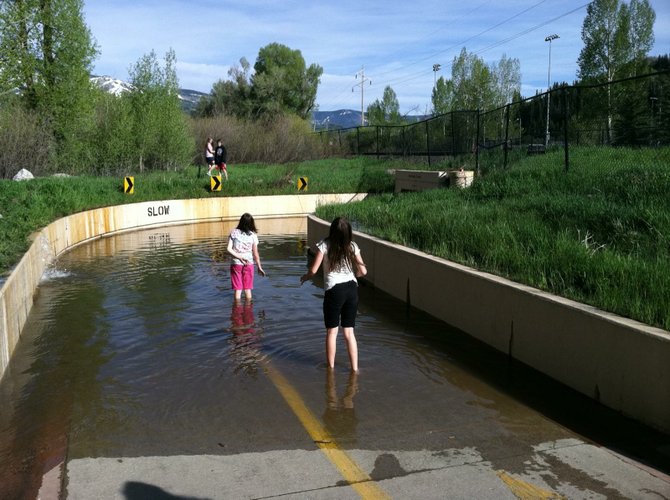 The tunnel that was passable Friday morning near Howelsen Hill was mostly full by late afternoon. Water is visible pouring in on the left-hand side.
Stories this photo appears in:

Weather Service projects what happens at certain flood stages
Overnight, the Yampa River peaked at about 4,000 cubic feet per second, of cfs, and the height at the Fifth Street Bridge remained at about 6.5 feet. At 8:15 a.m today, the height had dropped to 6.3 feet.