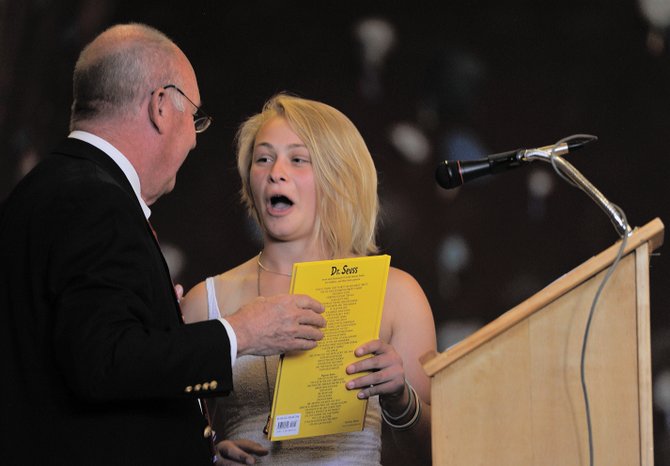 Lowell Whiteman Head of School Chris Taylor hands graduating senior Sadieanne Grossbaum a copy of Dr. Seuss "Did I Ever Tell You How Lucky You Are?" during Friday's 2011 commencement exercises in the Dariel Henderson Gymnasium. Taylor read a passage from the book to this year's graduating class.
Stories this photo appears in:
The Lowell Whiteman School Commencement Exercises honored 20 graduates in the ceremony Friday. In just less than two hours, the Head of School Chris Taylor, the school's faculty and the students showed the audience what The Lowell Whiteman School community was about.