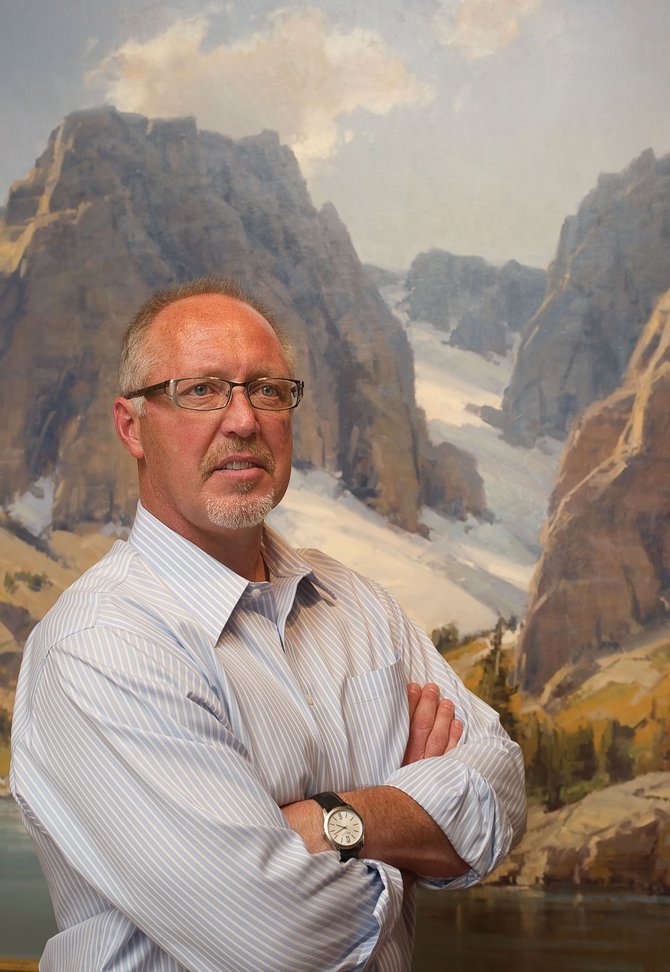 Landscape artist Scott Christensen stands in front of one of the large oil paintings depicting the scenic Wind River Range in Wyoming, which are on exhibit at the Steamboat Art Museum in Steamboat Springs.
Stories this photo appears in:

Artist Scott Christensen puts energy into his paintings
Winston Churchill once compared painting to fighting a battle, and that's just how landscape artist Scott Christensen sees his process. "You have to have a great crew, you have to have a great plan, and you run into hundreds of little inspired decisions that can make or break a piece," said Christensen on Thursday afternoon as he sat among dozens of paintings hung on the wall of the Steamboat Art Museum.