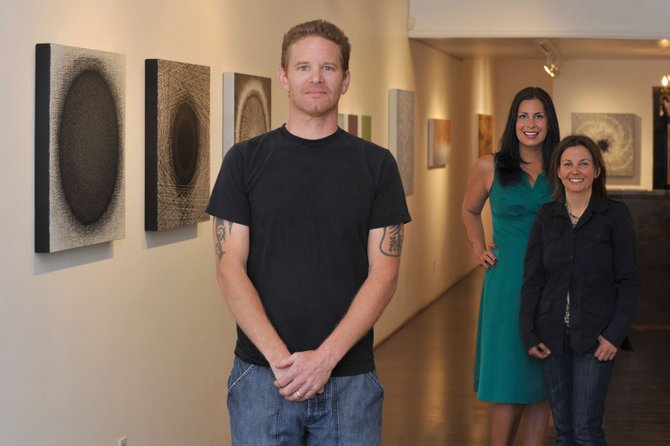 Artist Kenneth Ober will have his work featured this month at the K. Saari Gallery in a show curated by Kimberly Saari, back left, and Nancy Jeffrey. The show will end with a reception for the artist at 8 p.m. Friday.
Stories this photo appears in:

Artist finds simplicity in a complex process
In Los Angeles, abstract painter Kenneth Ober said, there's no sense of distance. People flit in and out of boxy buildings, confined by skylines and structures. But in his paintings, he reaches beyond that tangible space, into a meditative place that is intricate and complex in process but as simple as the beauty of the natural world that inspires him.