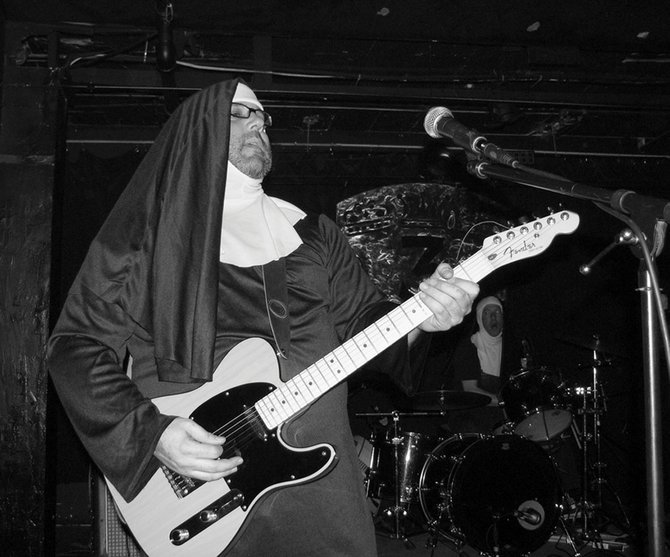 The Clash cover band Nuns of Brixton aim to capture the raw energy and punk spirit of the Brit-punk band from the 1970s. They play a free show at 10 p.m. Saturday at Ghost Ranch Saloon.
Stories this photo appears in:

They are the un-holiest of nuns: The five middle-aged Denver men dressed in habits and raging Front Range stages with the charged punk rock culture and sounds of The Clash won't be asked to play for a papal audience anytime soon. But that doesn't mean they aren't dedicated to their calling: a London Calling.