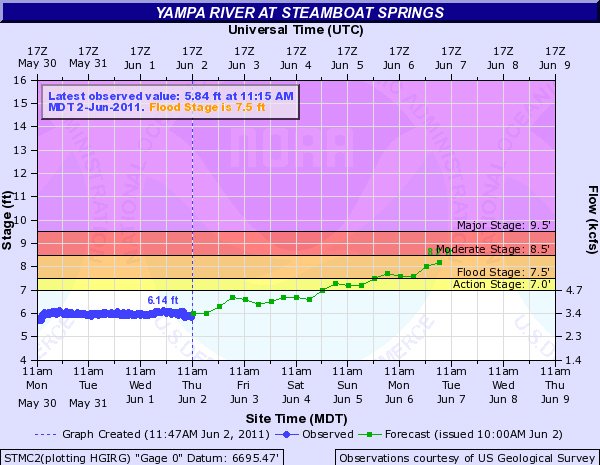 The National Weather Service's hydrograph for the Yampa River at Fifth Street in downtown Steamboat. Last updated at 11:47 a.m. Thursday, June 2.
Stories this photo appears in:

The river is expected to reach 8.2 feet — higher than the flood stage of 7.5 feet — where it crosses under the Fifth Street bridge in downtown Steamboat.