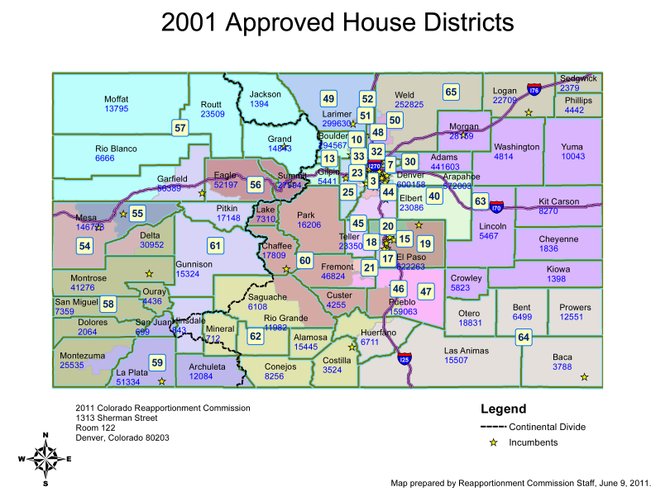 2001 House district map
Stories this photo appears in:

Rep. Randy Baumgardner not likely to be part of House District 57 in 2012
The Colorado Reapportionment Commission approved new House and Senate districts Monday. The commission was appointed to redraw the boundaries in the redistricting process, which will take effect after the 2012 election.
Redistricting could have Baumgardner out of a job in 2012
Routt County and the rest of House District 57 will be looking for a new representative in 2012 if proposed changes to state district boundaries stay the same.