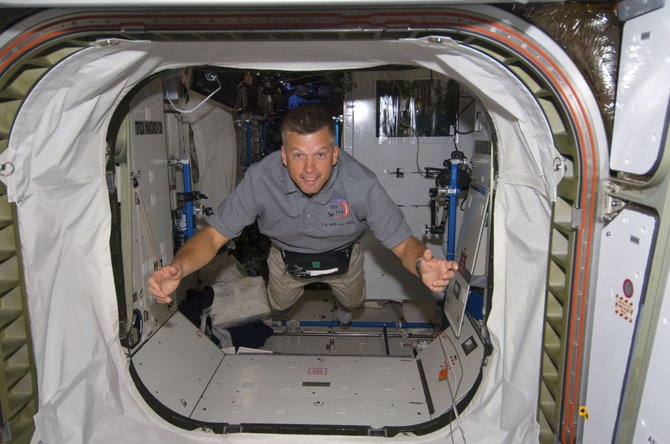 Astronaut Steve Swanson, STS-119 mission specialist, floats through a hatch March 18, 2009, on the international space station while shuttle Discovery remains docked with the station. Swanson called Thursday "a sad day for the space program" after Atlantis landed, signaling the end of the 30-year space shuttle program.
Stories this photo appears in:
Astronaut Steve Swanson was camping with his family when shuttle Atlantis landed, bringing a close to the 30-year space shuttle program. "Right now, I'm still maybe more in denial," said Swanson, a 1979 Steamboat Springs High School graduate.